2019 FEATURED CHEFS
Springer Mountain Farms has handpicked local chefs to be featured leading up to the event and day of the event! The featured chefs will be participating in cooking demonstrations day of the event, as well as on Facebook Lives on the Taste of Music City page. Check in regularly, or follow our social media pages to stay up to date on the newest additions!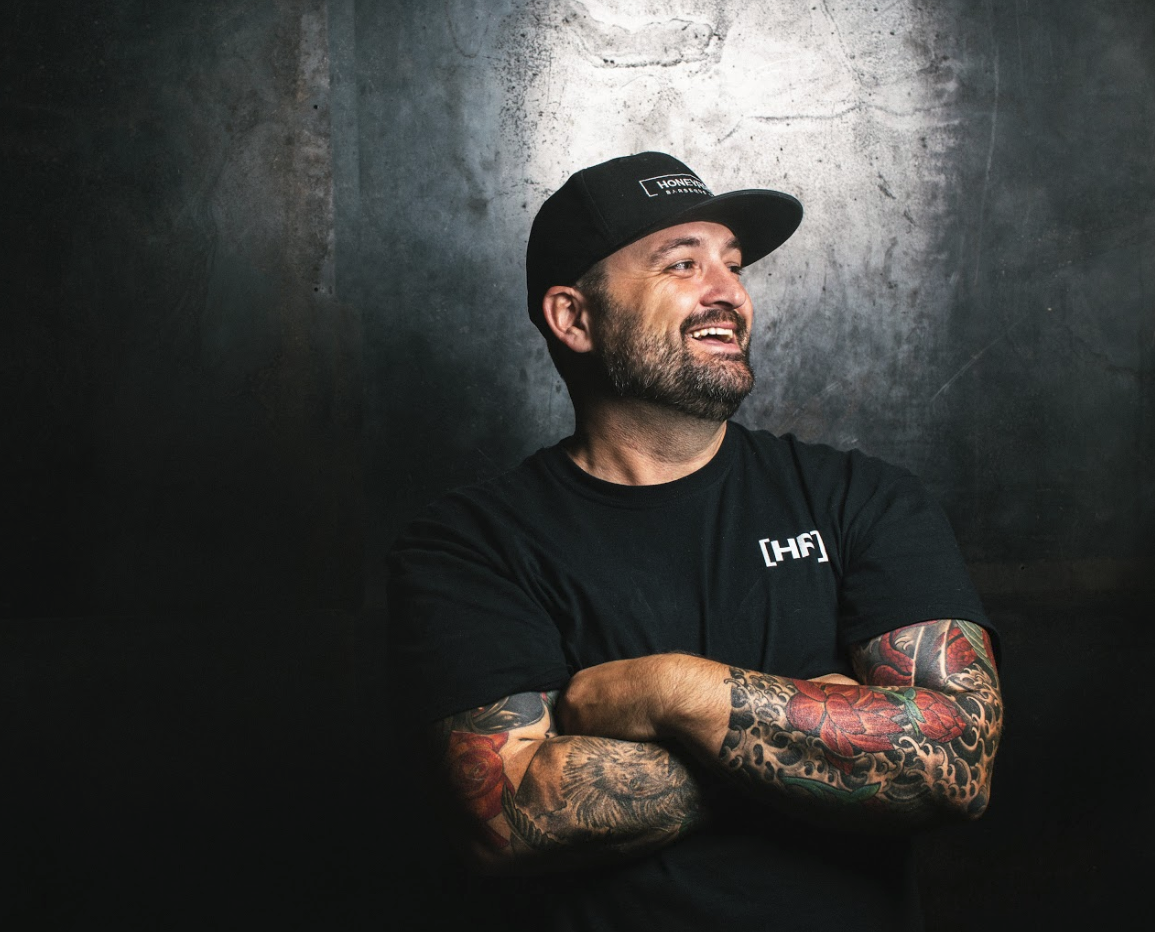 Shane Nasby
Pitmaster and Founder, HoneyFire BBQ. With a masterful blend of smoke, skill, solid marketing, and superior customer service, Grand Champion BBQ Pitmaster Shane Nasby took a leap of faith and turned his backyard hobby into a successful catering business. After several years of building the brand, Shane joined forces with business partner Ben Claybaker to open their first brick-and-mortar restaurant, HoneyFire BBQ, in Nashville, Tennessee. Restaurant guests enjoy a creative menu featuring Shane's signature slow-smoked meats and made-from-scratch shareables, sides, and desserts, as well as a full bar boasting more than 160 whiskeys. HoneyFire also offers a line of Shane's original rubs, sauces, and a special habanero-infused honey, all of which are made in Tennessee. With a focus on heartfelt food and genuine Southern hospitality, Shane and the team at HoneyFire BBQ have set the table to serve their neighbors in Nashville and beyond.
TREY CIOCCIA
A native to Mount Juliet, Tenn., Trey Cioccia has dreamed of opening a restaurant since his days as a young boy. Surrounded by people who had a resilient passion for organic farming, Cioccia was strongly influenced by his grandfather, who was devoted to maintaining the family's 100-acre farm in Hohenwald, Tenn. and a chemical-free, produce garden in Old Hickory, Tenn., where Trey is currently producing for his restaurant, The Farm House, today.
When he's not spending time working on The Farm House, Cioccia enjoys spending time with his wife and son in their garden or on their patio along with a bottle of cab, good food, and a stoked fire pit.
LARRY CARLILE
Before he could even drive a car, Larry was first picking up skills in his mothers southern Indiana kitchen. Larry continued his culinary education at Joliet Junior College in Joliet, IL before moving to Nashville in 2004.

After spending time in the kitchens at Radius10, LIME, and Virago, he went on to become Executive Chef at SILO, where he created Southern-influenced dishes using locally-sourced ingredients and earned a StarChefs Rising Star nomination in 2014. After leaving SILO, he helmed the kitchen at Americano, where he put unique spins on traditional Spanish tapas.

Larry is now Executive Chef at Hemingway's Bar and Hideaway, where he and his team are serving global comfort food in a relaxed environment.

DANIEL GORMAN
Chef Gorman opened Henley as chef de cuisine in June 2017 and was promoted to executive chef in February 2018. He leads the kitchen with a sense of community and works to support his team so they can ensure Henley's guests have a compelling and hospitable experience. In addition to serving the restaurant's guests, the Henley kitchen also services room service, private events and more for the Kimpton Aertson Hotel and residents at Aertson Midtown under chef Gorman's leadership. Recognized for his culinary talents, he has received several honors and accolades, including Young Chef of America by Chaîne des Rôtisseurs. Chef Gorman has also been named the Hans Bueschkens Young Chef of the Americas and Young Chef of the World by the World Association of Chefs. Outside of the kitchen, chef Gorman enjoys gardening at his home in East Nashville, discovering new craft beers, as well as singing and playing guitar. He maintains an active lifestyle and spends time hiking, biking and kayaking, and enjoys CrossFit and yoga.
RJ COOPER
Renowned chef and James Beard Award-winner RJ Cooper brings a taste of New York City to Nashville with his newest concept, Saint Stephen. Merging gastronomic cuisine and casual Brooklyn bar fare in the heart of the city's Germantown neighborhood, Cooper demonstrate his passion for modernized American cooking and the sophisticated culinary techniques he has spent decades perfecting.
A Detroit native, Cooper's impressive career includes working under some of the nation's most prominent chefs such as Gunter Seeger at The Dining Room at The Ritz-Carlton and Eric Ripert at Le Bernardin in New York City. Cooper made his own stamp in the food scene as chef de cuisine at Vidalia in Washington, D.C., where he was named Best Chef Mid-Atlantic by the James Beard Foundation in 2007. 


He later launched his own restaurant, Rogue 24, offering nightly 24-course tasting menus where a succession of small plates stimulated the diner, excited the palate, and challenged the culinary status quo. Cooper also opened Gypsy Soul in 2013 in Fairfax, VA, which had an interactive farm-to-table approach. 

Choosing to now call Nashville home, Cooper's Saint Stephen restaurant – which derives its moniker from a Grateful Dead song title – delights guests with rock n' roll vibes and an elevated, yet approachable, dining experience.
MIKE HAGGERTY
Chef Mike Haggerty, a Chicago native, grew up in a very traditional Italian family. From an early age he learned the importance of from-scratch food and the power it has to bring family and friends together. As he grew so did his passion for culinary arts, and at 16 he started working in pizza joints where he honed the skills that would later get his pizza named as the 21 Best Pizzas in Chicago by Chicago Magazine. He had originally planned on going to school for finance, but the kitchen called to him. The kitchen was the center, the heart and the soul of his Italian upbringing, and he made the decision to answer the call.

Chef Mike attended Robert Morris University Culinary school, and at only 23 years old, became one of the youngest executive chefs in the industry. He worked at Eddie Merlot's Prime Steakhouse as well as Eagle Brook Country Club before he was named executive chef at Zapatista. It was at Zapatista where he met his future Sea Salt co-owner Keith Zust. And it wasn't long before these two culinary titans began plans to open their own restaurant.

In his spare time, Chef Mike enjoys golfing, skiing, trying new restaurants and tapping into other chefs for inspiration. His dishes may be influenced by the French and inspired by Americans. But his heart and his passion for food resides in his grandmother's Italian kitchen.
SHANE FROM EDIBLE NASHVILLE